SERVING HUMANITY
Helping others stand on their own foot
Go to Health
Health
Most Malawians never see a doctor in their life. We train rural communities on health matters and operate mobile clinics nationally.
Go to EDUCATION
EDUCATION
Planning for the future requires upskilling and education. We set up and operate schools from primary through to vocational colleges and university scholarships.
Go to COLLABORATION
COLLABORATION
We strongly believe in uniting efforts and working together and have developed partnerships internationally with governments and charitable organisations to bring more benefit to Malawi.
Go to FOOD & WATER
FOOD & WATER
Food shortage, polluted water and lack of nutritional fulfilment are fundamental challenges we need to face. Through irrigation and fish-farms, wells and clean water programmes we are making an impact.
MAI AISHA TRUST
Relief and development through sustainable and participatory approaches
Empowering rural communities to improve their living conditions
Putting the services you need within reach

Investing in core services - Education, health care and sustainable livelihoods

We aim to foster independence from donor assistance

We work with government, the business community and voluntary organisations to ensure we have wide-reaching impact and the make the most out of all our efforts
OUR PARTNERS
Collaborating to bring the right skills together to make a MASSIVE change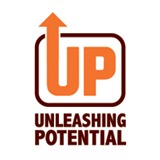 Unleashing Potential
More than 100 UK professionals who help facilitate networks and drive innovation in our regeneration schemes.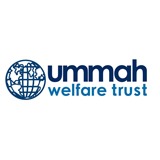 Ummah Welfare Trust
Ummah Welfare Trust is a UK-based international relief and development charity inspired by the Islamic teachings of empathy, generosity and selflessness working to alleviate poverty and suffering across the world.
Drop of Compassion
UK-based charity that works on long term sustainable solutions. DoC aim to ensure sustainability and eliminate the high rate of poverty through community empowerment.
Madinah Social Services
MSS provides medication to the people who need it most at affordable prices and in many cases, for free.
A. Edwards
Aaron Edwards, Clinical Officer, Queen Elizbeth Hospital
More than 50,000 households supported this year
UPDATES
Keep up with the latest news from Mai Aisha Trust
Meningitis Research Foundation has recently launched an online exhibition highlighting the work of their health intervention project in Malawi calledFocus on Action Meningitis. Rachel Perrin, International Development Officer, tells us more about this health intervention. Rachel Perrin, 21 May 2015 Triage mobile phones and a health passport: How has the mHealth app improved clinics in Read more about Tackling infant mortality in Malawi with mHealth[…]
With support from our strategic partners, Unleashing Potential, we have moved over to a new website. As technology progresses, more and more people are connecting to the internet on their mobile phones and our site needs to reflects these needs while remaining easy to use and navigate. Let us know what you think of the changes Read more about Rate our new MAT website[…]
Previous
Next