Nangalamo Irrigation Scheme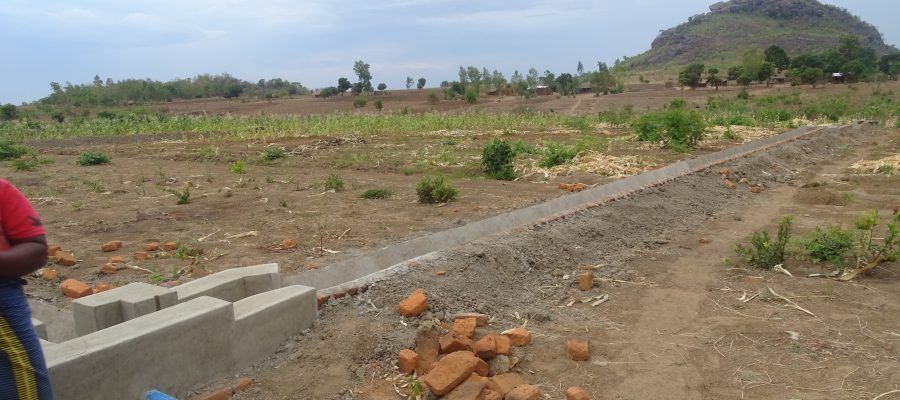 Nangalamo Irrigation Scheme project was implemented by Mai Aisha Trust and funded by Drop Of Compassion. The scheme is located in Mangochi  district in Adam village, Group Village Headman Chikamba T/A Bwananyambi Masuku. The scheme has 20 farming family members of which 8 are male and 12 are females. The irrigation scheme is 3 hacters big. The scheme project is now completed and crops like vegetables, maize and tomatoes are now grown there.
BACK GROUND
Nangalamo Irrigation Scheme started in 2008 and has 20 members.
From 2008 to October 2018, they have been using very primitive resources to irrigate their
crops.
PROBLEMS FACED BEFORE THE IMPLEMENTATION OF THE PROJECT
There were a lot of challenges and some of them were as follows:
 They used pails to carry water for irrigation.
Sometimes they hired a water pump at a high cost
With the hired pump they watered their crops using earth canals
Water was being lost through infiltration in the earth canals
 There was high risk of soil erosion.
HOW THINGS HAVE CHANGED WITH SUPPORT FROM DROP OF COMPASSION
The community has seen the following changes:
They have their own new water pump
They have concrete canals hence no water loss and soil erosion
 The water pump and concrete canals will allow them to cultivated a larger portion of land and produce high yields
The community's lives will change. Thanks to Drop of Compassion.
PROJECT SUMMARY
Start Date:
September 2019
Total Beneficiaries:
20 Households
Project Partners:
Mai Aisha And Drop Of Compassion
---