Health
With the support from both local & international well-wishers, the trust strives to improve healthcare services delivery through static and mobile clinics in rural and urban areas in Mangochi and Blantyre. In partnership with NGO's, the trust provides support to the healthcare service through static and mobile clinics in Somba, Katuli, Makanjira and Katema in Mangochi and Bangwe and Ndirande in Blantyre.
Makanjira and Katema are mobile clinics which are located in Mangochi.
Hajira is situated in Bangwe as a clinic and maternity.
It offers antennal and postnatal services, delivers referrals to specialized hospital of choice. 
Somba is in Mangochi it has both clinic and maternity. There clinic acts as any other clinic and it also saves patients from boundary districts e.g. Machinga.
Somba Maternity was officially opened on 20th September 2018.
Services 
Antennal, Labor delivery, postnatal services.
Advantages:
At first mothers were facing many difficulties & complications because they had to travel long distance to have safe deliveries but now since the coming of this maternity women are no longer facing the problems.

This clinic and maternity have qualified nurses.
PROJECTS UNDER THIS AREA OF FOCUS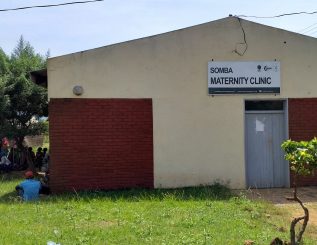 Somba Martenity project was officially opened on 30th September, 2018 and has a catchment area of 7 group villages in Traditional Authority Bwana Nyambi, Mangochi but also serves people from…
Located about 2 kilometres from Limbe along Robert Mugabe road. The clinic treats over 2000 patients per month. It is a paying clinic and Cost of medication is heavily subsidised…
Opened its doors to people in 2010, Somba Health Centre is located in Mangochi, along Bakili Muluzi Highway. It operates statically with a catchment area of Nangapoche, Malundani and Nselema…