Education
Education is a key to development in any society. It is from this background that Mai Aisha Trust attaches great importance in ensuring that less privileged communities have access to quality education in the rural areas. Mai Aisha Trust supports and runs several both primary and secondary institutions. Appreciating the challenges faced by students, Mai Aisha Trust supports needy students in both private and public learning institutions which also include training and orientation programs.Currently Mai Aisha has six schools, which are Mai Aisha Academy, Balaka Islamic Institute, Nangapoche primary, Namalweso primary, Mpenjere primary School and Chiwinga CDSS Secondary.
PROJECTS UNDER THIS AREA OF FOCUS
Following the financial commitment from brother Ashraf Patel through DOC.. Mai Aisha Trust constructed primary school blocks in Mikundi village T/A Mbwananyambi in Mangochi District. The school is known as…
Situated in Mangochi as well, T/A Makanjira Total enrollment: 122 (67 girls and 55 boys) It has 6 qualified teachers. Classes: form 1 to form 3. Facilities: Laboratory, library, 9…
Situated in Mangochi T/A Makanjira Total enrollment is 1137 students. (525 girls and 612 boys) It has 13 qualified teachers Classes: 1 – 8 Facilities: 3 boreholes, kitchen, classrooms, 1…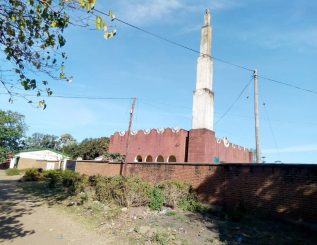 Balaka institute found in Kandegwe T/A Samala. (Balaka) Total enrollment student is 89. Boys only, it has 10 teachers. Classes is form 1 to form 4. Facilities: 12 staff houses,…
Situated in Lilongwe it has primary and secondary school. Primary: Total enrollment 195 student (100 girls and 95 boys) Classes: Standard 4 to 8. Age of Students that are enrolled…
In 2009, Mai Aisha constructed Nangapoche Junior Primary School in Somba Village T/A Bwananyambi in Mangochi district with funding from International Development Bank (IDB).